Introduction
Dermaconsult Skin, Hair, Laser & Cosmetology Clinic is a premier skin clinic founded by Dr. Waseemuddin Shaikh, a leading dermatologist in Aurangabad. We provide consultation for issues related to skin, hair to provide the best possible solution.
Our clinic provides personalized services that revive and restore your beauty and confidence and help you look youthful irrespective of your age.
Our goal is to help our patients look their best, and at the Dermaconsult Clinic, you can rest assured that you are being treated by one of the best dermatologists in Aurangabad.
We diagnose and treat a broad spectrum of skin and hair problems and provide nonsurgical and surgical cosmetic surgeries.
Our treatments include laser treatments, anti-wrinkle injections, chemical peels, dermal fillers, laser hair removal, thread lifts, skin surgery, and cosmetic surgery, all of which are performed with state-of-the-art technology.
We are here to provide an honest assessment and effective solutions for all of your skin and aesthetic requirements, whether you have a dermatological, hair, or cosmetic concern.
At Dermaconsult, we work hard to uphold international quality-care standards and seek to exceed our patients' expectations. We take care to make your experience seamless and comfortable, from your consultation to your treatment and aftercare.
Advanced technology at Dermaconsult Skin, Hair, Laser & Cosmetology Clinic
Our ultra-modern dermatology clinic in Aurangabad has world-class technology and medical equipment to provide excellent treatment with utmost care.
Check out the top-of-the-line FDA-approved equipment at our clinic:
Q Switched Nd: Yag laser for laser pigment reduction, laser toning, laser carbon facial, freckles reduction, and laser tattoo removal.
Diode laser for hair removal.
Cos Medico Multifunction device is used for needle-free mesotherapy, oxybrasion, ultrasonic cavitation peeling, radiofrequency skin tightening, diamond microdermabrasion, ultrasonic liposuction, hyderjet, and dermomassage.
Services provided at Dermaconsult Clinic
Laser hair reduction:
We use a diode laser for laser hair removal in Aurangabad. It is the most effective laser that can remove hair from all parts of the body, even from sensitive areas such as the bikini line and chest. Laser hair removal may be a wonderful option if you're weary of shaving, tweezing, or waxing to remove unwanted hair and you can visit a dermatologist in Aurangabad if you are living there. gold standard diode laser technology for unwanted hair like chin, side lock, upper lip, back, shoulder, chest, ears, etc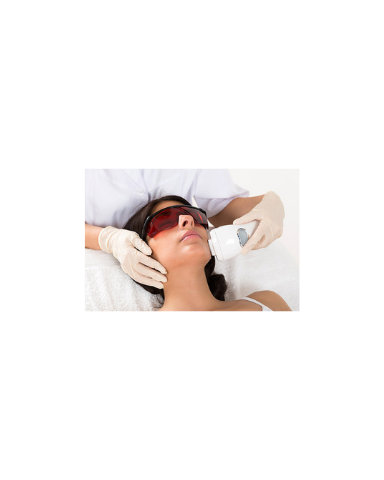 Laser treatment:
Dr. Waseemuddin Shaikh is highly trained in laser treatments and is considered the best dermatologist in Aurangabad for lasers. At Dermaconsult, we use Q Switched Nd: Yag laser to treat skin issues, such as hyperpigmentation, tattoo removal, birthmark removal, freckles reduction, etc. Lasers can help to enhance the appearance of deep-set wrinkles, fine lines, enlarged pores, and severe acne scars by encouraging collagen synthesis deep in the dermis/epidermis.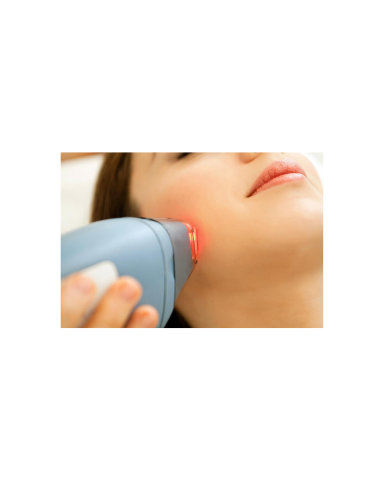 PRP:
Platelet-rich plasma treatment for the hair and skin is one of the most preferred treatments at our clinic. Our skin specialist in Aurangabad is an expert in this procedure. Many patients visit us for vampire facial, a trending new treatment for skin rejuvenation. It helps improve your texture, tone, and fine lines.
Much has been published in recent years about a preparation known as platelet-rich plasma (PRP) and its potential efficacy in the treatment. it is an autologous extract rich in growth factors that help in remodeling growth which is the prime reason it works wonders in hair and skin.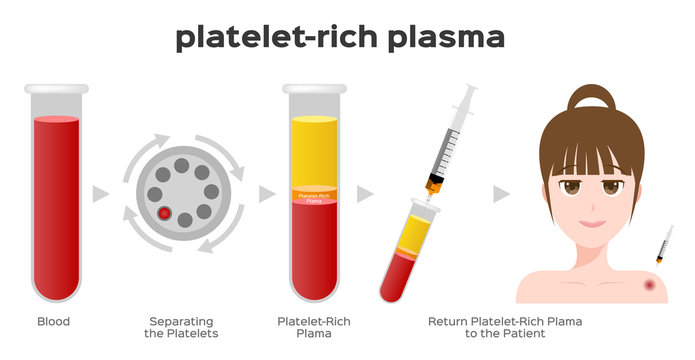 Autologous platelet is enriched with growth factors. Used in an array of conditions from hair loss, androgenetic alopecia, vampire facial for face, microneedling, nonhealing scars, stretch marks, and as an adjuvant to dermal fillers. Also known as liquid gold you are suffering from any problem related to dermatology visit the best dermatology in Aurangabad.
MNRF:
Microneedling radiofrequency is a popular laser treatment at our clinic that helps reduce open pores, acne scars, and stretch marks. It also stimulates collagen production, thereby being used for anti-aging therapy.
Scarring caused by acne is an extremely distressing problem. After inflammatory acne, atrophic acne scars are dermal depressions caused by collagen breakdown. To improve acne scars, many therapeutic measures including chemical peeling, subcision, dermabrasion, fillers, and punch techniques have been used, although with mixed results or you can visit the best skin specialist in Aurangabad.
Ablative lasers, such as Er: YAG or CO2 lasers, provide significant improvement at the expense of protracted recovery durations and post-inflammatory hyperpigmentation.
MNRF is a simple, safe, effective, and minimally invasive therapeutic technique. Needles are introduced in the skin with a preselected depth. Radio Frequency energy is delivered through these needles to heat the dermis. RF is color blind hence can be used in any skin type safely with excellent results.
Dermal fillers:
They can do wonders for your face by restoring fullness and volume and minimizing fine lines and wrinkles. Dr. Waseemuddin Shaikh, an experienced skin specialist in Aurangabad, recommends fillers for overcoming early signs of aging.
Dermal fillers, also known as injectable implants, soft tissue fillers, lip, and facial fillers, or wrinkle fillers are medical device implants approved by the FDA for use in helping to create a smoother and/or fuller appearance in the face, including nasolabial folds (the lines extending from the sides of the nose to the edges of the mouth), cheeks, chin, lips, and back of the hands.
Acne scar / traumatic scars treatment:
At Dermaconsult, we provide comprehensive and effective acne treatment, including laser carbon facial, chemical peels, and micro-needling. These treatments not only help manage acne but also assist in minimizing the acne scars.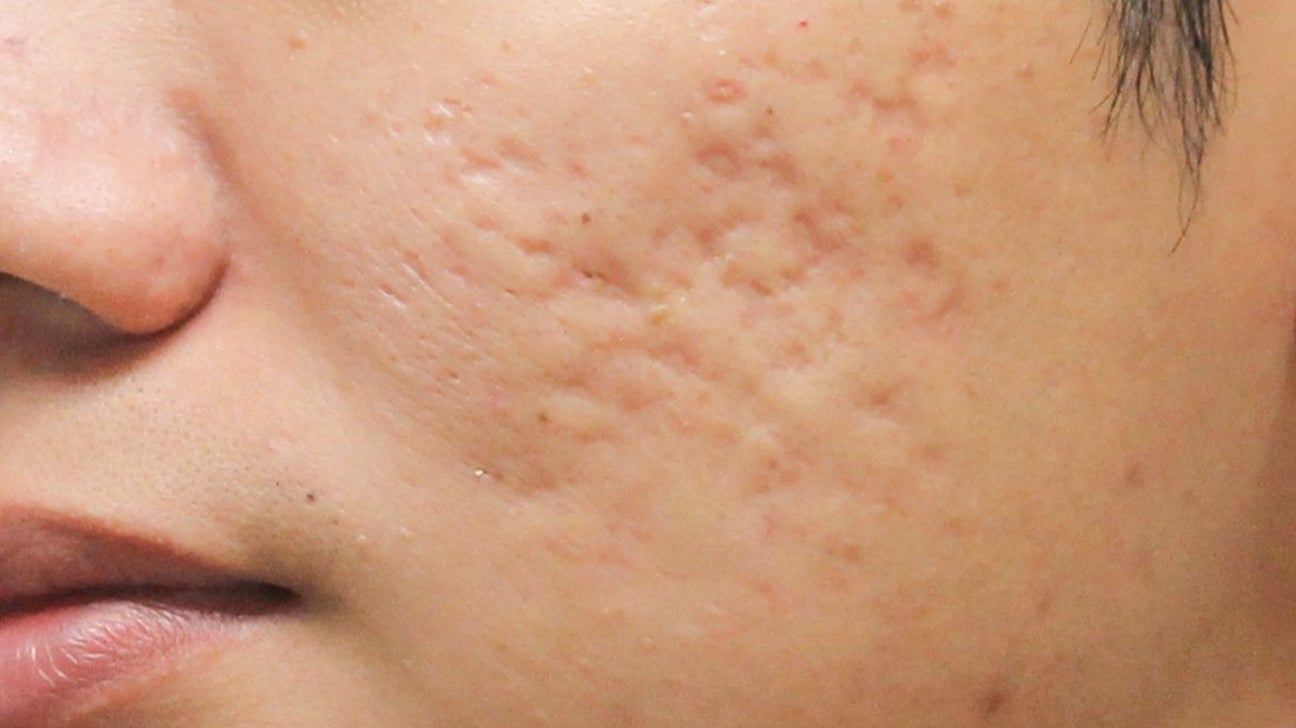 Holistic and customized approach for acne scar management involving invasive, semi-invasive, and noninvasive techniques like PRP microneedling, acne scar surgeries, punch excision, punch floatation, MNRF, chemical peel,subcision, excision, etc.
Double chin treatment:
Our dermatologist uses injection lipolysis to treat double chin. It is one of the most effective treatments. Nowadays, we also offer radiofrequency skin tightening and thread lift, an FDA-approved injectable treatment that eliminates the fat cells below the chin.
the double chin is a troublesome condition caused by various issues like fat, lax skin, bony &muscular disparities, etc. we at our center manage this holistically by various modalities like thread lift, rf skin tightening, injection lipolysis, and ultrasonic liposuction.
Dermatosurgeries:
Dr. Waseemuddin Shaikh offers a wide range of dermatosurgeries for moles, warts, vitiligo, keloid, and corn removal. We have the latest technology and advanced procedures to deal with all skin issues in the safest possible way.
we at our center perform various dermatosurgeries including lipoma/cyst removal, corn/wart excision, vitiligo surgeries, acne surgeries, radiofrequency surgeries for skin tags, DPN, moles removal, keloid surgeries.
Mesotherapy:
a non-invasive non-surgical technique that uses micro-injections of pharmaceutical, plant extracts, vitamins, and other ingredients to target various issues. Mohair for hair loss, moonglow for facial rejuvenation, mesolift for antiageing, mesh sculpt (injection lipolysis) for fat loss.
Thread lift:
A thread lift is a type of procedure wherein temporary sutures are used to produce a subtle but visible "lift" in the skin.
RF skin tightening:
Radiofrequency (RF) therapy, also called radiofrequency skin tightening, is a nonsurgical method of tightening your skin. The procedure involves using energy waves to heat the deep layer of your skin known as your dermis. This heat stimulates the production of collagen. Collagen is the most common protein in your body. It creates the framework of your skin and gives your skin its firmness.
Medi-facials:
Medi-facials are specific facials in which advanced technology, researched protocols, and science-based ingredients are used.
Some popular treatments that fall under medi-facials are:
Water jet technology exfoliation (oxyabrasion/jet peel): This uses high-pressure air and water to exfoliate the skin, and simultaneously infuse skin solution to improve your skin's hydration.
Skin polishing (microdermabrasion): using diamond faces for exfoliation of the skin.
Hydradermabrasion ( hydrafacial): It is a crystal-free exfoliation to remove dead skin cells, and simultaneously infuse and bathe the skin gently in the water. It helps to cleanse the skin without causing excessive dryness.
Stem cell facials (vampire facial): The stem cell facials are treatments done to reduce fine lines and wrinkles, and also to improve the clarity of the skin. The stem cell facial uses the patient's blood to separate platelet-rich growth factors. These are applied on the face or injected into the skin to allow collagen stimulation. They show long-lasting results.
periorbital rejuvenation:
dark circles are a very common but stubborn condition. It can be managed by various modalities like chemical peels, mesotherapy, Rf skin tightening, lasers, fillers, botox, etc.
inch loss:
at our center, we provide a nonsurgical method for fat loss/inch loss by unique treatment technologies like ultrasonic cavitation and infrared liposuction for fat destruction, dermomassage for lymphatic drainage, injection lipolysis for adipose tissue destruction, Rf skin tightening after fat loss.
iontophoresis:
iontophoresis is a treatment for hyperhidrosis or excessive sweating. It involves sending a gentle electrical current through water to shut down your sweat glands temporarily. If it works for you, you'll have to keep doing the treatments to maintain the results.
Dermatoscope/trichoscopy:
high magnification for detailed examination of skin, hair, and nail. also known as chemiluminescence microscopy.
Dr. Waseemuddin Shaikh – Our Founder
Dermatologist, Cosmetologist, Dermatosurgeon
Qualification: MBBS, MD (Dermatology, Venereology, & Leprosy), PGDCC
Fellowship in Cosmetic Dermatology and Dermatosurgery
Expertise: Laser treatments, Anti-ageing, PRP for hair and skin, Dermatosurgery, Hair loss treatment.
Experience: 7 years
Dr. Waseemuddin Shaikh is a well-known and highly experienced doctor having 7 years of experience. He is an expert in managing and treating all skin and hair problems.
The doctor is highly qualified and has many degrees to his name. He graduated with MBBS from Government Medical College, Aurangabad. Then he pursued MD in Dermatology, Venereology & Leprosy from Government Medical College, Nagpur.
After that, he completed his Post Graduate Diploma in Clinical Cosmetology from the Indian Institute of Laser and Aesthetic Medicine.
Later, Dr. Waseemuddin Shaikh did his Fellowship in Cosmetic Dermatology and Dermatosurgery from Hyderabad and Lucknow.
He underwent extensive training in fillers, Botulinum toxin, and nonsurgical facial lift from Aesthederm Academy, Mumbai, and Ahmedabad.
Furthermore, Dr. Waseemuddin Shaikh, a dedicated and competent dermatologist in Aurangabad, has a keen interest in teaching. He loves to train upcoming medical students. He has worked as an Assistant Professor at Government Medical College in Aurangabad for two years.
Currently, he practices at Dermaconsult Skin, Hair, Laser & Cosmetology Clinic, which he established to serve the people of Aurangabad.
He is passionate about all areas of dermatology, including surgical dermatology. His main objective is to provide thorough, holistic, individualized care in a comfortable setting to all patients.
One of the best dermatologists in Aurangabad, Dr. Waseemuddin Shaikh, will assist you in selecting an appropriate treatment that will work best for you and adapt to your changing needs over time.
Many of his patients have been with him for many years because of his kind, courteous, and non-judgmental attitude. He has treated thousands of men and women and helped them achieve their desired healthy and youthful skin and hair through his skilled guidance, bespoke service, and attention to detail.
Associations
Dr. Waseemuddin Shaikh is a member of several prestigious associations:
Life member of Indian Association of Dermatologists, Venereologists, and Leprologists (IADVL)
Life member of Association of Cutaneous Surgeons of India (ACSI)
Life member of Face Aesthetic Dermatologists Society (FADS)
Why choose Dermaconsult Clinic?
Dr. Waseemuddin Shaikh is one of the top dermatologists in Aurangabad with a keen eye for details. He focuses on giving his patients natural-looking outcomes that enhance their beauty.
We set high standards for the quality of our service and treatments with FDA-approved state-of-the-art technology and highly qualified skincare skills.
Our skin specialist is known for his dedication, hard work, and high success rate. He is constantly improving and innovating his approaches to provide his patients with quality care that exceeds their expectations.
At Dermaconsult Clinic, we are committed to providing customized, cost-effective treatments to each patient. We continuously invest in science, technology, and training to deliver the best possible treatment.